Main content starts here, tab to start navigating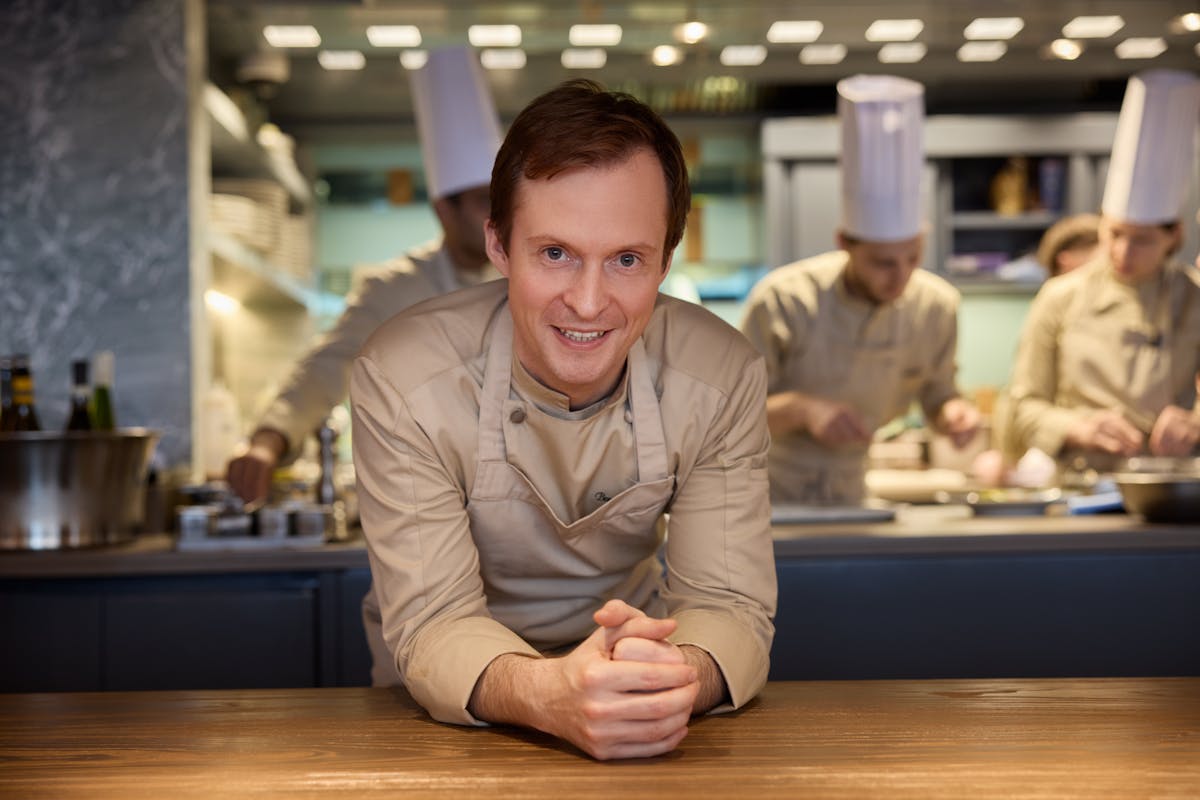 Benjamin Ferra y Castell
Head Chef
Benjamin was born in Angers and grew up in a family with a long restaurant pedigree. His personal culinary career began in the kitchen of Chef Mathias Bettinger at the Château des Alpilles and then Marcel Ravin in Monaco. In 2012, he spread his wings to become one of the team at Stella! in New Orleans, where he embraced a wide range of international influences. During the following two years, he joined the brigade of Chef Arnaud Lallemand and worked alongside Chef Didier de Courten in Switzerland. In 2015, Benjamin was inspired to move to Mexico, where he fell in love with Franco-Mexican gastronomic cuisine and ran a successful local restaurant.
In 2018, he was headhunted by the Yannick Alléno Group for the multi-Michelin-starred chef's seafood brasserie, 101 Dining Lounge, in Dubai's One&Only hotel. Realising Benjamin has a love of exploring fresh horizons, Chef Yannick soon asked him to lead his latest restaurant adventure, Pavyllon London. In preparation, he would first join Pavyllon Paris to learn about the signature creations he would faithfully carry across to the new restaurant's menu. Benjamin is thrilled to embark on his next exciting culinary journey.
All-time hero?
My grandmother, Mamette, who was an excellent cook. For me, she was like Wonder Woman.
Earliest food memory?
At around four, I remember my grandmother making a tart and giving me dough scraps to make small ones with my own twist.
The best thing about London?
The high standard, variety, and electricity of the food scene. I will be bold and say London is even better for that than Paris.
Happiest ever moment?
When my wife said yes.
Ingredients you can't live without?
Garlic and parsley. And since I met my wife, spicy toasted cashew nuts and ginger.