Main content starts here, tab to start navigating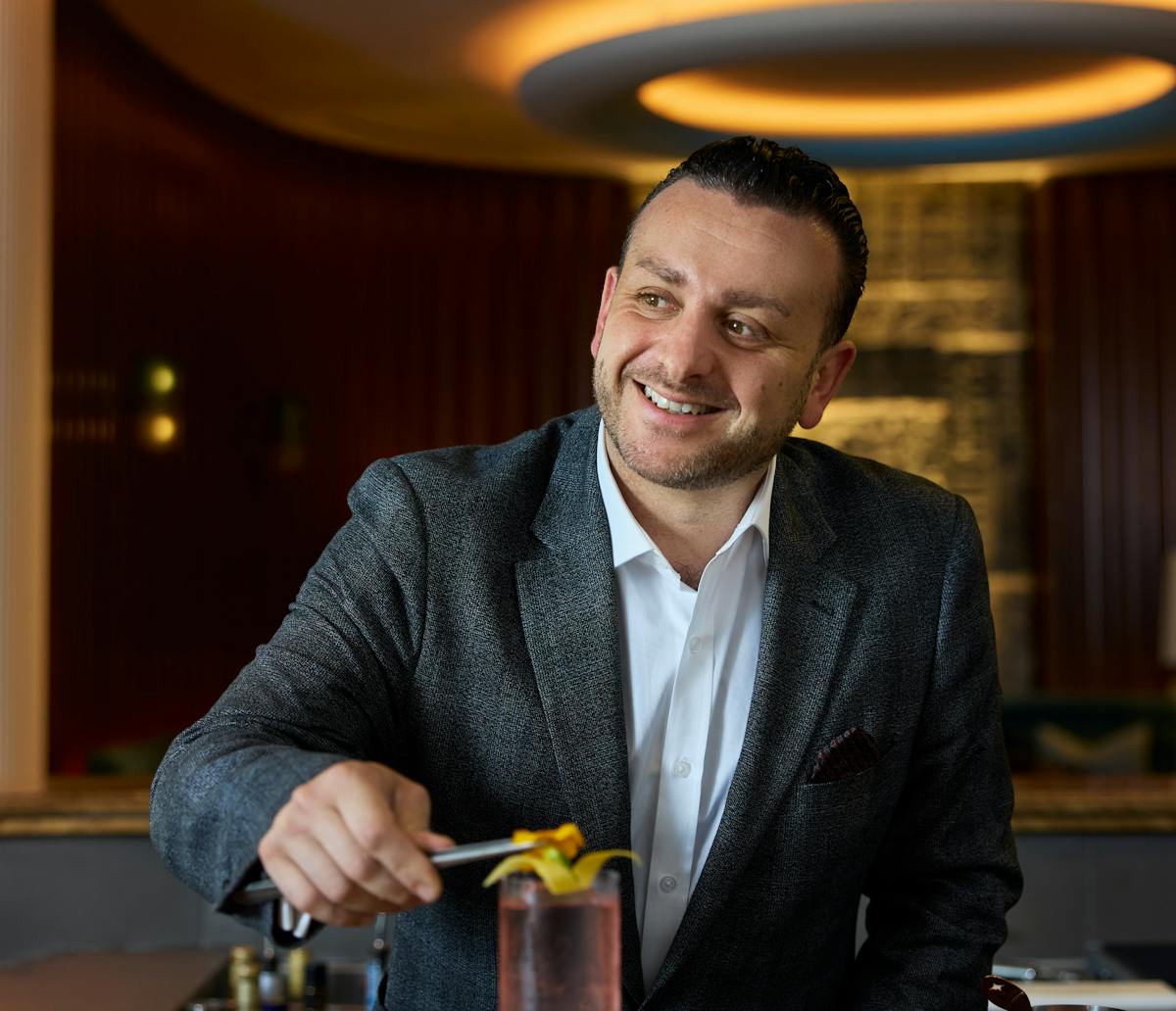 Ivan Arena
Bar Manager
With an authentic Italian charm originating from his birthplace of Sicily, Ivan Arena brings his hospitality magic to Bar Antoine. Ivan's love for the trade began in childhood, helping at his uncle's coffee shop and absorbing the work ethics and customer rapport that defined his future career.
His journey led him from a local Sicilian restaurant to the Baglioni Florence, where he cultivated his passion for high-end hospitality and luxury glassware. The leap to London marked a vibrant and transformative stage in his career, leading him to roles at the London Baglioni and the Connaught Bar.
An exciting opportunity with the pre-opening team at the Four Seasons Hotel London at Park Lane saw Ivan making his mark on the establishment. Today, as Bar Manager at Bar Antoine, he delivers memorable experiences with his innovative cocktail menus, specialising in creative twists on classic drinks, like his famed Negronis.
Ivan believes in making guests feel at home and then impressing them with standout cocktails - the finishing touch that keeps them coming back for more. The creation of his masterpieces often takes place in the relaxed environment of his home, where he experiments until he crafts a drink that resonates not only with him but with anyone who tastes it. His motto: "when I can enjoy a drink alone that makes me feel good, that's when I know that other people can feel exactly the same way."
All-time hero?
The Avengers (with 2 little kids, I'm forced to follow the Avengers)
Best thing about London?
One of the world's most visited cities, London has something for everyone: from history and culture to fine food and great cocktail Bars
Happiest ever moment?
One of my happiest moments was when I got married. It was a moment that was filled with love and joy, and definitely the birth of both of my kids
What is your signature cocktail?
My signature cocktail is a twist of Negroni based with Mezcal, touch of smoky whiskey, Campari, cherry wine and hint of coffee and bitters