Main content starts here, tab to start navigating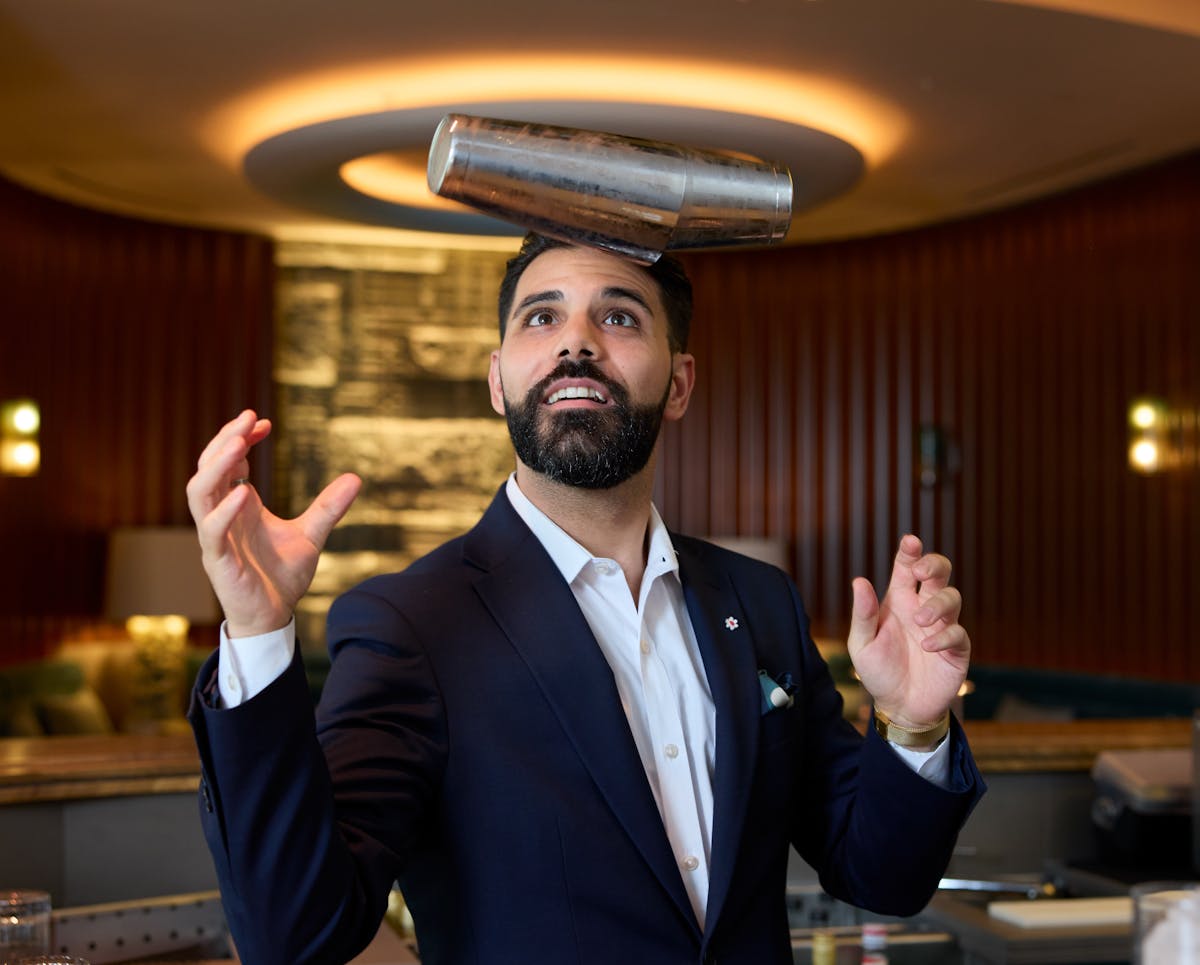 Michele Lombardi
Head Mixologist
Meet Michele Lombardi, our resident magician of mixology at Bar Antoine! With his rich global experience, Michele doesn't just make cocktails - he creates liquid art, be it classic or contemporary.
Here at Bar Antoine, Michele Lombardi brings his expansive experience and innovative approach into every cocktail he concocts. We're confident that his magic touch will add a dash of delight to your senses and elevate every visit. He is all about creating memories for each of our guests. And seamlessly weaves his skills beyond the bar, guiding the next generation of bartenders.
Michele's cocktail crafting journey has seen him work at some of the world's most respected establishments. As Head Mixologist at The Ritz London Hotel, he spun magic daily, crafting seasonal cocktail menus that drew rave reviews, while giving the bar's reputation a healthy boost through strategic social media campaigns. In his time as Head Mixologist for D&D Management Company, Michele flexed his versatility, managing various bars across different venues like Quaglino's Restaurant and Madison Rooftop Terrace.
Who is your all-time hero?
My all-time hero is Giuseppe Garibaldi, who united Italy and inspired a namesake cocktail.
What is the best thing about London?
The variety of top-tier global cuisines in London's bars and restaurants is its best feature.
What is your greatest cocktail discovery?
The Adonis cocktail, an 18th-century aperitif, is my greatest cocktail discovery.
What is your signature drink?
My signature drink is the Avant-Garde 2.0, a complex Cuban rum cocktail